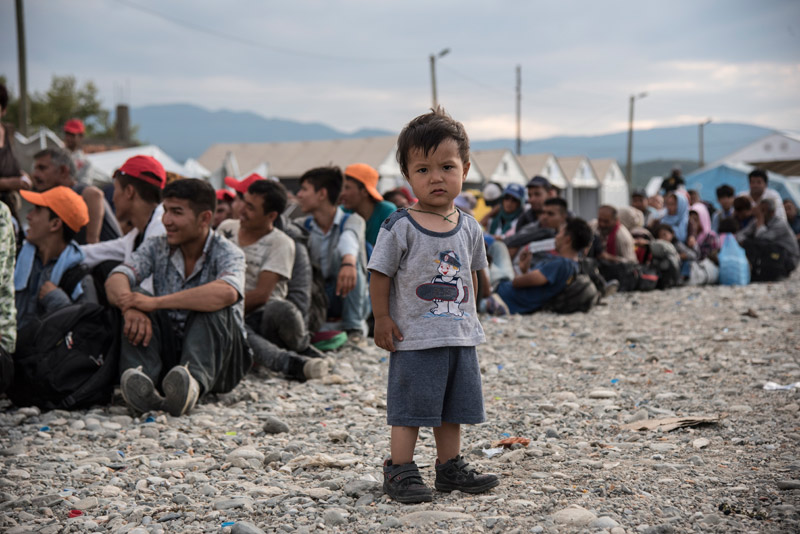 The Right to Asylum: resources for the Afghan people
Summary: 1. The Status of Refugees – 2. The Refugee in Europe – 3. Conclusion
The recent, rapid change of government in Afghanistan, consequent to the ascent of Taliban group, poses a serious threat since it affects not only the administrative departments of the said country, but also the Afghan people.
The Afghan case revives an important and sensitive matter: the "Right to Asylum", which has been at the center of many political and doctrinal discussions worldwide, especially in Europe.
1. The Status of Refugees
The Status of Refugees is what activates the whole mechanism. The UN Convention relating to the Status of Refugees, which took place in Geneva in 1951, and the Protocol of 1967 are the most important landmarks. The UN Convention recognizes, in its first article, a refugee as someone who is outside their country of origin and cannot come back due to the serious threat of risking violence and persecution that can be prosecuted for religious, political and ethnical reasons. This Convention comes after the Universal Declaration of Human Rights, signed in Paris in 1948, in which it is stated that "Every person has the right, in case of pursuit not resulting from ordinary crimes, to seek and receive asylum in foreign territory, in accordance with the laws of each country and with international agreements" (article 14).
In the light of political and social disorders in Mexico, North Africa and Middle East, many questioned the real application of the Status of Refugees related to the local emergency of the refugee in their country of origin. Even though some governments acted in the sense of denying the right to access the country of destination, there are two articles that furtherly protect the refugee.
Article 31, Convention relating to the Status of Refugees, states that "Contracting State shall not impose penalties, on account of their illegal entry or presence, on refugees who, coming directly from a territory where their life of freedom was threatened in the sense of article 1, enter or are present in their territory without authorization, provided they present themselves without delay to the authorities and show good cause for their illegal entry or presence".
Article 33, on the other hand, prevents States from expelling refugees. In fact, it says that "No Contracting State shall expel or return ("refouler") a refugee in any manner whatsoever to the frontiers of territories where his life of freedom would be threatened on account of his race, religion, nationality, membership of a particular social group or political opinion".
2. The Refugee in Europe
The European Convention on Human Rights, signed in Rome in 1950, is very much important because it is the first example of a real application of the Universal Declaration of Human Rights. On top of that, it collected common intentions of all the State members of the European Council and led to the institutionalization of the European Court of Human Rights, which can be appealed whenever a right is thought to be violated.
There is a sensitive, yet fundamental element to be found in the article 3 of the aforementioned Convention. It is stated, in fact, that "No one shall be subjected to torture or to inhuman or degrading treatment or punishment". As such, the European Convention does not explicitly recognize the right of asylum, as highlighted by the European Court of Human Rights. In that sense, was this Convention to be considered alone, no Member State should be forced to allow refugees in their territories, but only to help them. In reality, not only the European Convention on Human Rights must be taken into consideration together with other international declarations, but it indirectly recognizes the right to asylum thanks to some sentences of the European Court of Human Rights that track back to 1991 (case of Cruz Varas/Sweden, series A n. 201; case of Vilvarajah/United Kingdom, series A n. 215). In such cases, the Court clarified that the article 3 extends the obligation of State members to welcome refugees whenever their denial would cause violence and persecution in their country of origin.
The Charter of Fundamental Rights of the European Union is another important means to protect the refugee. Article 18, in fact, states that "The right to asylum shall be guaranteed with due respect for the rules of the Geneva Convention of 28 July 1951 and the Protocol of 31 January 1967 relating to the status of refugees and in accordance with the Treaty establishing the European Community".
The Dublin Regulation III, adopted by the European Commission in 2020, is the New Pact on Migration and Asylum. It covers all the different elements needed for a comprehensive approach to migration and, in particular, it recognizes that no Member State should shoulder a disproportionate responsibility and that all Member States should contribute to solidarity on a constant basis.
Most importantly, this Regulation guarantees to every applicant that their request will be examined by one of the Member States of the European Union in order to avoid any unnecessary long examination by multiple Member States, resulting into an endless process. At the same time, this measure prevents the applicant from deliberately choosing the Member State to send their request to.
The Regulation establishes the Member State responsible for the examination of the asylum application and there are three criteria: family considerations; recent possession of visa or residence permit in a Member State; whether the applicant has entered EU irregularly, or regularly.
Ultimately, there is a Directive that helps complete the whole picture.
The Directive 2011/95/EU of the European Parliament and of the Council, whose purpose is "to lay down standards for the qualification of third-country nationals or stateless persons as beneficiaries of international protection, for a uniform status for refugees or for persons eligible for subsidiary protection, and for the content of the protection-granted", presents some definitions at article 2 worth mentioning.
Point (b), states that a beneficiary of international protection is "a person who has been granted refugee status or subsidiary protection status as defined in points (e) and (g)".
Point (d) defines refugee as a "third-country national who, owing to a well-founded fear of being persecuted for reasons of race, religion, nationality, political opinion or membership of a particular social group, is unwilling to avail himself or herself of the protection of that country […]".
Point (e) clarifies that refugee status means "the recognition by a Member State of a third-country national or a stateless person a as refugee".
Finally, point (g) defines subsidiary protection status as "the recognition by a Member State of a third-country national or a stateless person as a person eligible for subsidiary protection". To understand how this protection can be applied, we need to refer to point (f), which states that a person eligible for subsidiary protection is "a third-country national or a stateless person who does not qualify as a refugee but in respect of whom substantial grounds have been shown for believing that the person concerned, if returned to his or her country of origin, […] would face a real risk of suffering serious harm […]".
By these definitions, it's clear that the European Union aimed to offer a subsidiary protection that would integrate the main International Protection.
3. Conclusion
Thanks to advanced international legal systems, today one has more possibilities to find protection and help from countries and see their right to be recognized as a refugee. Everyday different populations suffer from violence and torture and persecution, and it is a duty of the United Nations to grant rights that are seriously endangered in some countries.
The Afghan case is yet another test for the International Law and it could offer the possibility to further develop means to contrast violence in the world.
---
Salvis Juribus – Rivista di informazione giuridica
Copyrights © 2015 - ISSN 2464-9775
***
The following two tabs change content below.
Alessandro Peluso
Doctor in Law, specialized in International Law, European Law and Information and Communication Law. Attending the Master of Arts in International Public Affairs at LUISS University.
Latest posts by Alessandro Peluso (see all)